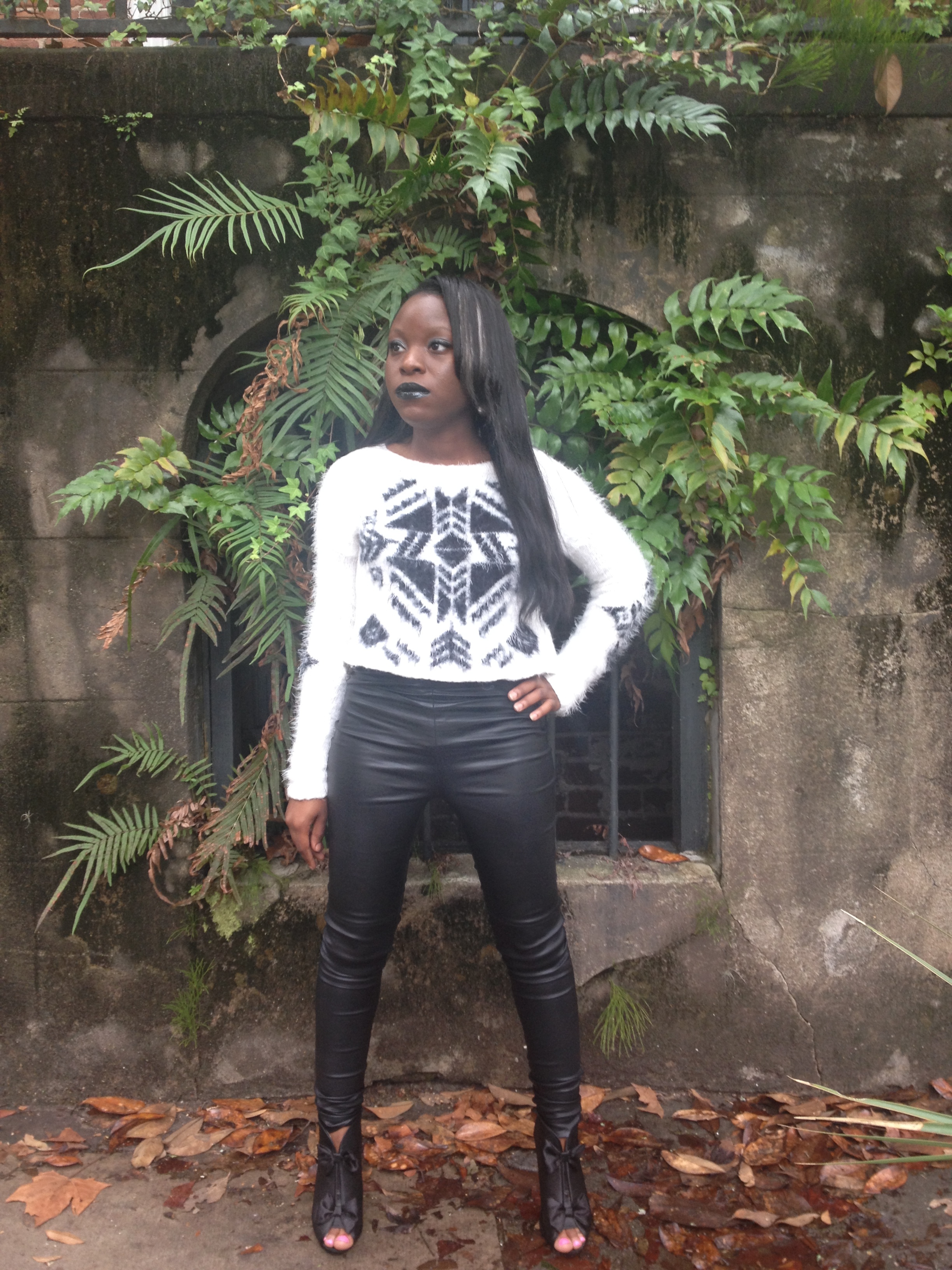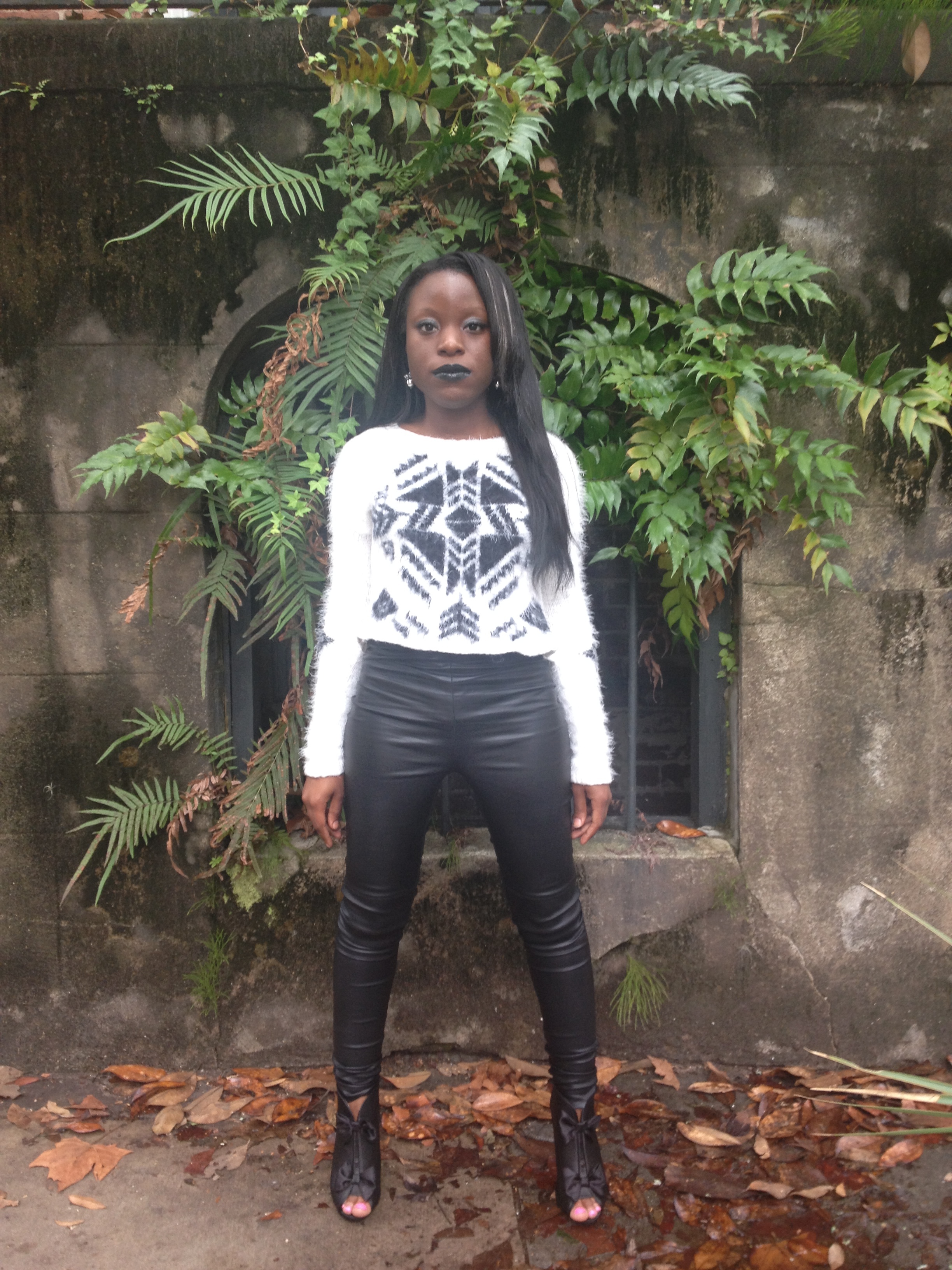 I'm sure many of you have a couple of gift cards waiting to be spent! With so many trends going on this season what should you choose from?? Here are some great choices that will add a little favor to your closet.
1.Leather leggings ! It screams bad girl & adds an edge to your wardrobe, but you can also class it up with the right accessories . I choose to add a winter white fuzzy sweater with tribal designs. Which is a second best choice to your wardrobe this winter!
2.Sweaters! Rather its a chunky sweater, graphic sweater, "Ugly" Holiday sweater, or a basic sweater, it easily matches up with leather tights if you match it right!
3.Match it up with some bold lipstick! Whatever color you pick make sure it matches up with your sweater to make a more polished look.
Holister tribal Fuzzy sweater/ under $40 (currently sold out)
Francesca Leather leggings/ under $25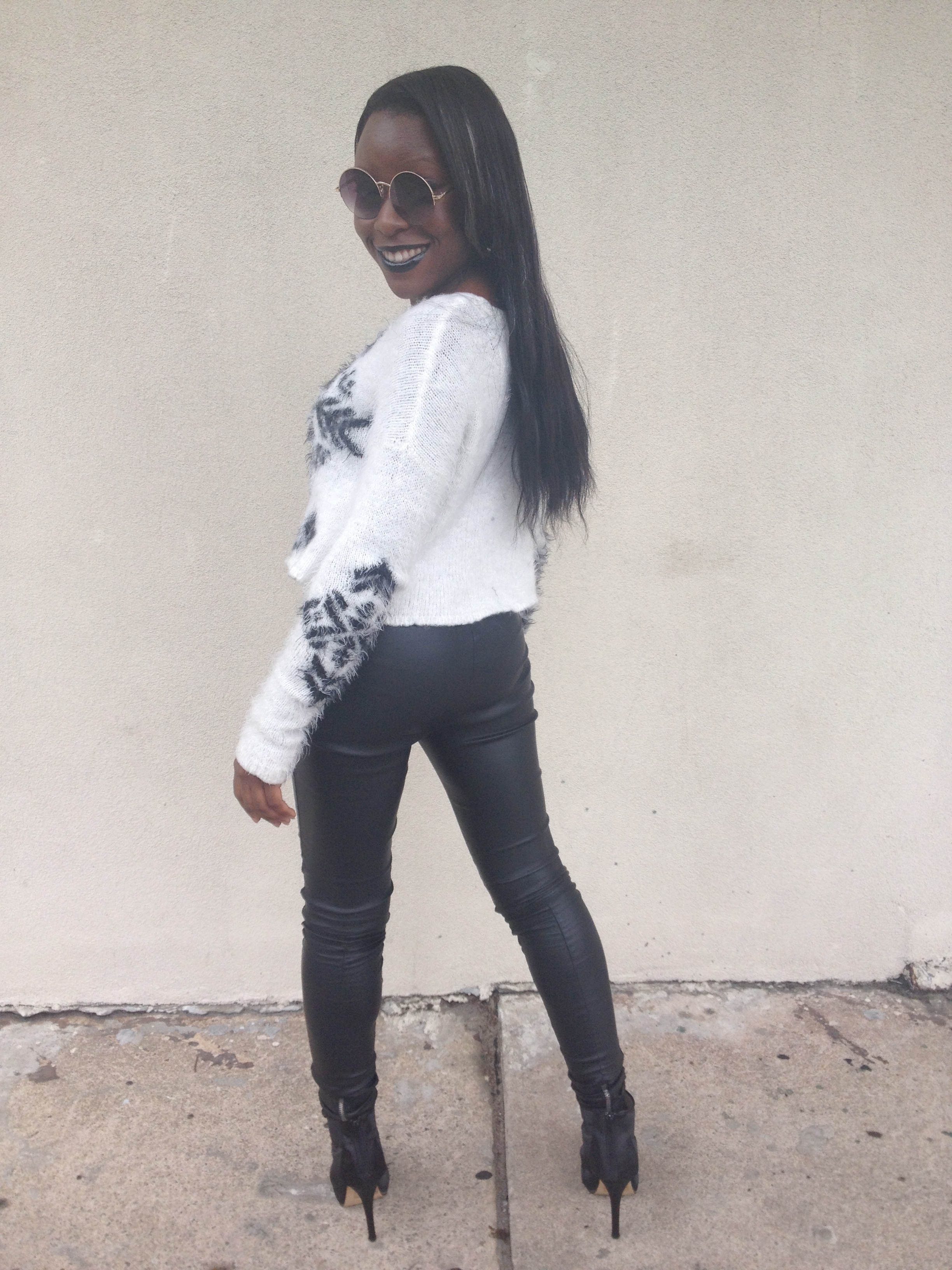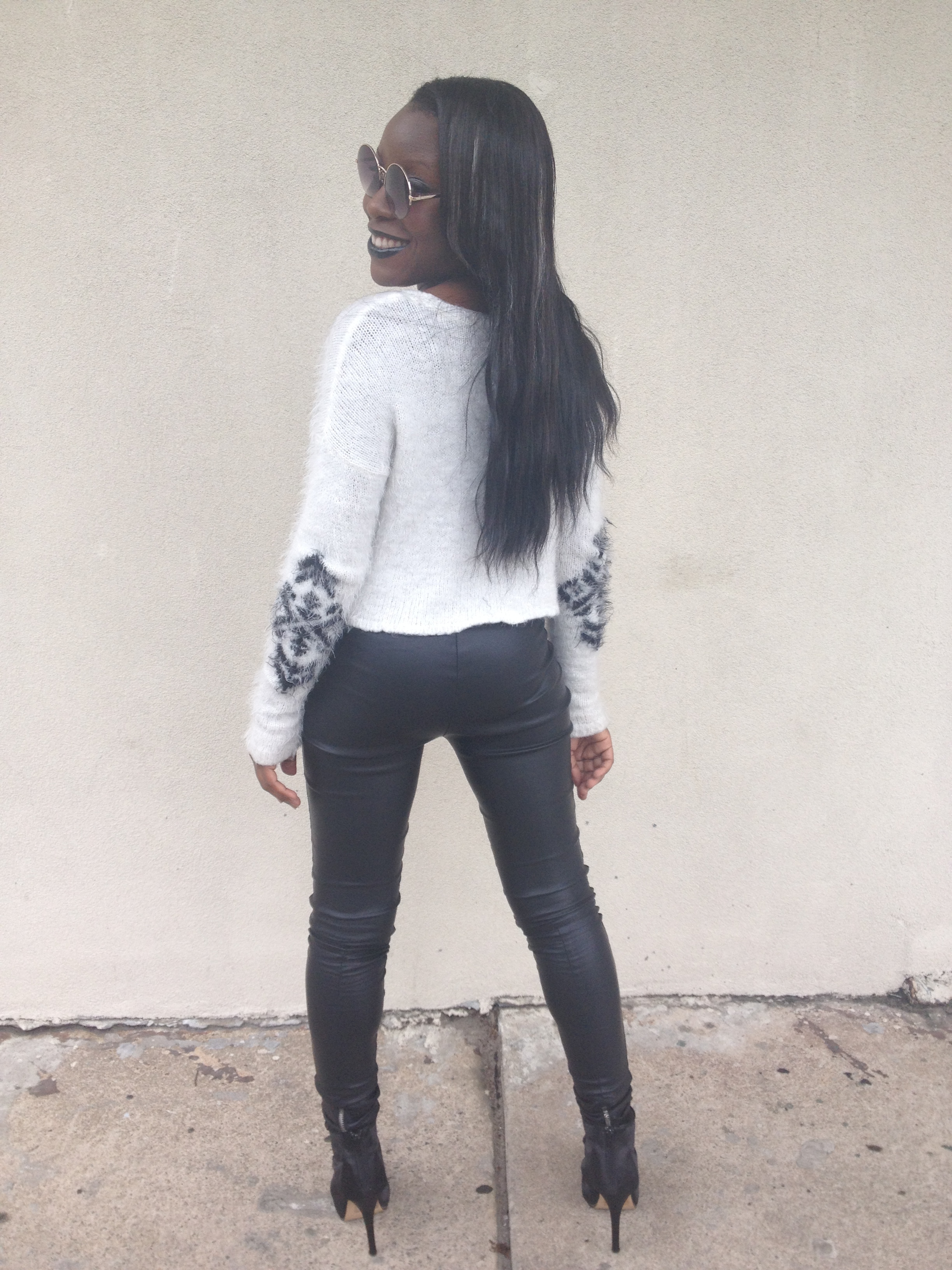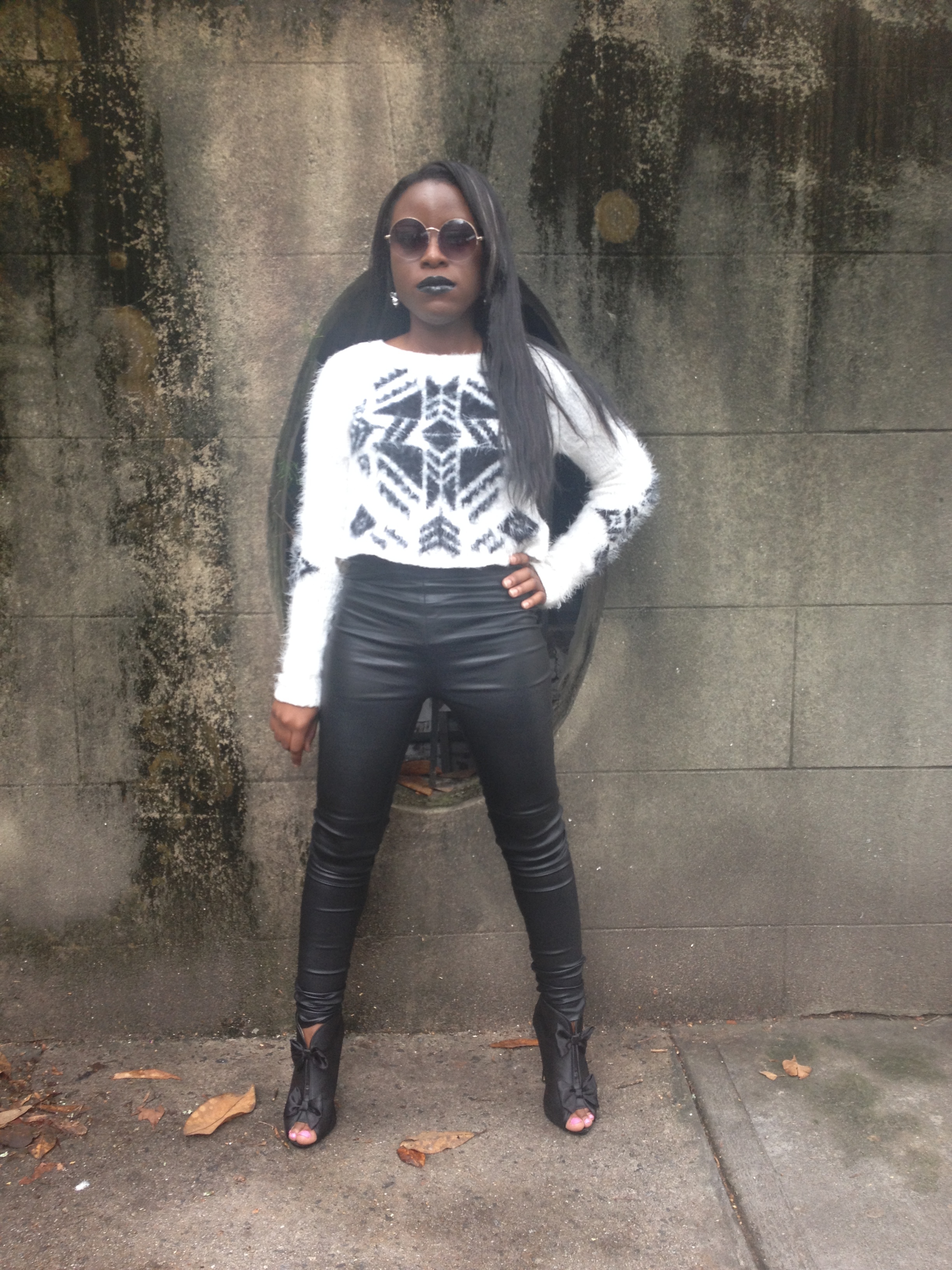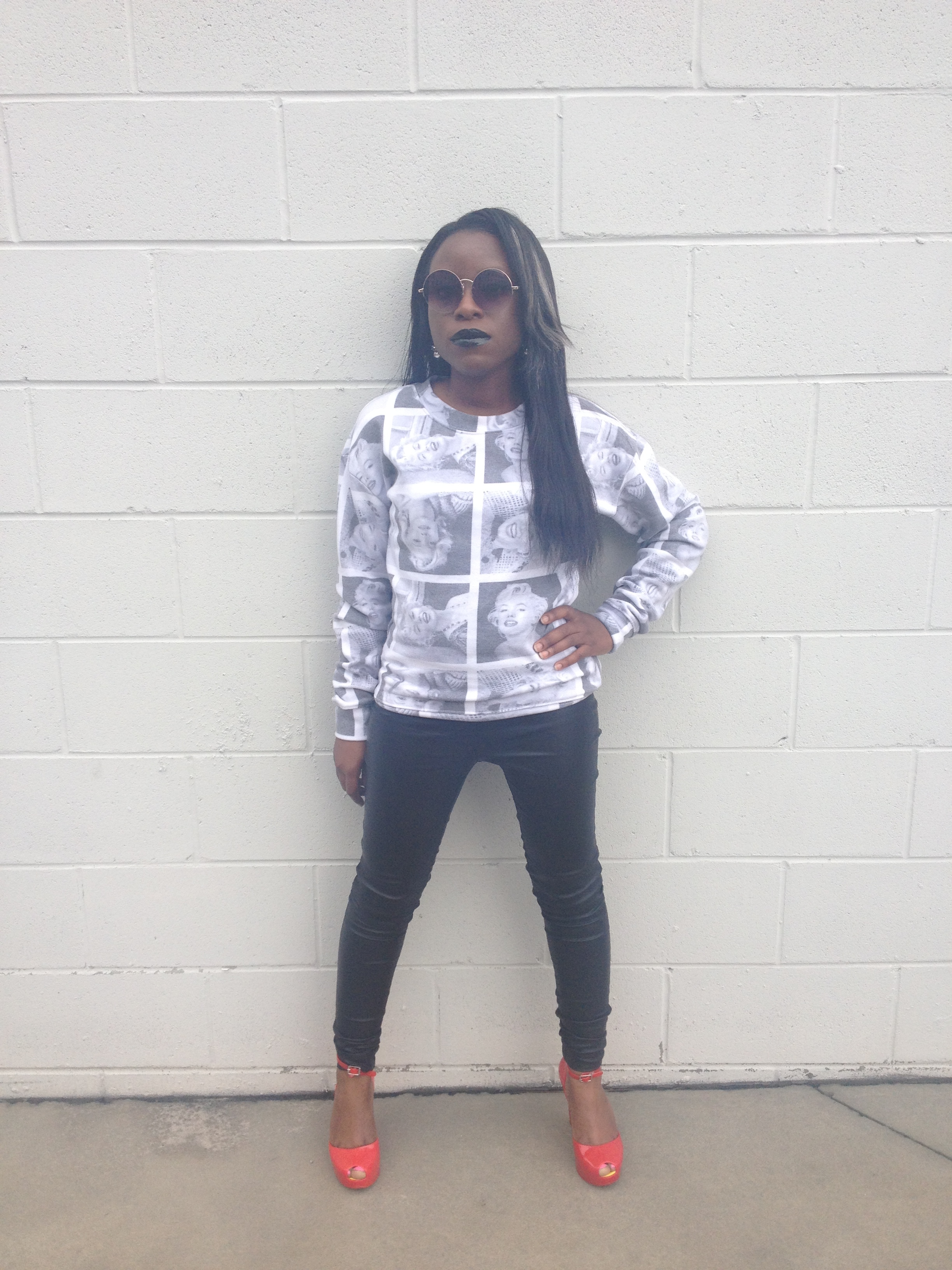 Forever 21 Marilyn Monroe Sweatshirt/under $25 (Currently sold out)
Citi Trends Red wedges/ Under $10